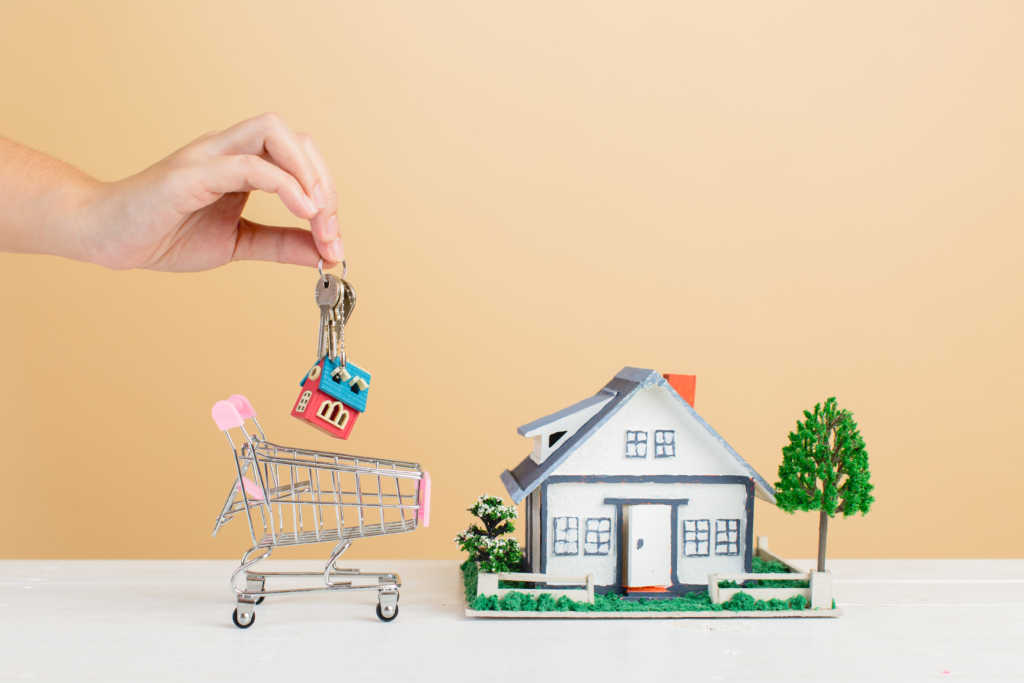 Understanding the actual value of a house is the first step to getting a high return value on it. And there are many ways to estimate a house's resale value, such as checking around the neighbourhood and examining the market, etc. But these are not enough; One needs expert advice to maximise their home resale value. Here are some steps that can help you increase your home value.
1. Do renovation/ upgrades
Focus on renovating those parts of your home that can add value, such as the kitchen and bathrooms. You can add natural stone countertops or stainless steel appliances to your kitchen. Even small things, such as lights, can change the overall look of your house. But while upgrading, ensure they look consistent with the style and look of your home.
2. Go for neutral colours
Using neutral colours for decorations at home will help you attract more potential buyers. This is because neutral colours make it easier for them to imagine themselves living in your home. Neutral colours make your home look more peaceful and pleasing. So, if you don't want to turn off buyers, avoid using bold colours and patterns in your house.
3. Do the maintenance
Regular cleaning and maintenance of your house and yard will increase the value of your home. So, regularly clean your floor, windows and surfaces. Also, keep your plants, trees and grass trimmed and cleaned. Doing simple maintenance, such as repairing leaky faucets or damaged walls, and fixing old lights, can help increase the value of your home. Doing regular maintenance tasks, such as changing air filters, checking for leaks and keeping your home in good condition, can make your home more appealing to potential buyers.
4. Think about energy-efficient appliances
Doing energy-efficient enhancement to your home, such as adding insulation and installing a thermostat, are a few steps that can make your home look attractive to those buyers who are seeking methods to reduce their energy costs.You canbuy or sell residential property in Mohali at the price you want with the help of a real estate agent.
5. Clean and clutter your home
Would you like to buy a home that is too messy or a home that is clean and welcoming? You will pick the second one and not the  one. De-cluttering is essential, but one should not waste money moving stuff from one place to another. A clean and clutter-free home makes you feel more confident when you present it to someone.
6. Hire a stager
A professional stager can help increase your home value by preparing it for sale. They make changes that appeal to buyers, including arranging furniture, adding decor and doing many more things. Some benefits of hiring a professional stager are as follows.
A professional stager will help you create an appealing and inviting environment which will help you attracts buyers.
Staged homes are more likely to sell than unstaged homes because they look more attractive.
Professional stagers know how to make your home look the best; They know where to place lights, decor and other things in your home.
7. Set the right price
How quickly you can sell your property and how much profit you can make depends largely on the right price. Some factors that can help you choose the right price for your property are market value, property condition, location, demand, pricing strategy, and many more things. Property dealers in Punjab have experience in selling and buying properties. They provide sellers with valuable insights and pricing strategies which help them set the right price for their house/property.
8. Market your home effectively
Marketing a home effectively can help increase its resale value. Some ways through which to get the most out of your property through marketing are as follows.
Hire a professional photographer to showcase the best features of your home. Well-lit, high-quality HD photos of your home will attract more buyers.
Create a virtual tour of your home with the help of 3D software to give buyers an immersive experience.
List your home and host open houses
List your home on real estate listing websites, as they can help you reach a wider audience. Also, consider hosting open houses to allow buyers to see your home/property. All this will help you showcase your home and get more offers.
The bottom line
To maximise your home value, you need to focus on renovation, maintenance, curb appeal, energy efficiency, optimal pricing, marketing and several other things we have mentioned here. We believe these strategies will make your home attractive to buyers, which will ultimately help you earn high profits.