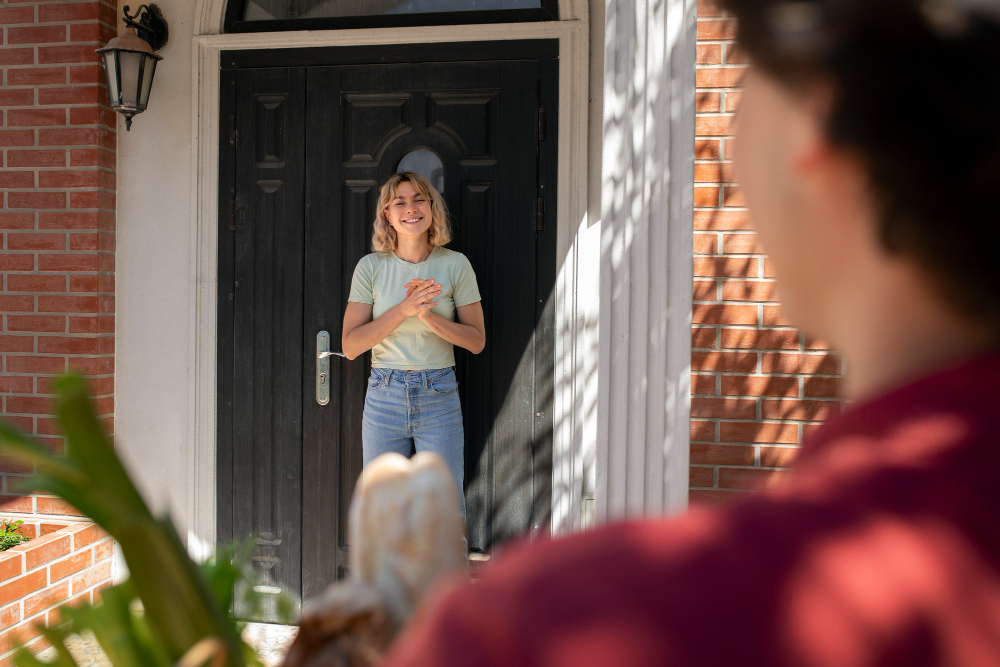 You may want to tick off everything on your wish list when looking for a new home for you and your family, but experts say paying attention to the neighbourhood is also essential. And why not? You can update or fix your home but can not change your neighbours. Here are some points that can help you find a decent neighbourhood.
1. Visit the neighbourhood
Take a walk around the neighbourhood and pay attention to the cleanliness of the sidewalks and parks. Strike a conversation with local people, such as residents and shopkeepers, and ask them about the positive and negative things about the area. Check for signs of community involvements, such as social gatherings, festival celebrations, etc. All this will give you a better sense of the neighbourhood where you are considering buying a home and help you know whether it fits your lifestyle.
2. Look into online resources
You can take the help of online websites such as Google Maps and Yelp to learn about local amenities such as stores, restaurants, coffee shops, hospitals, etc. Websites like Indian Kanoon will help you know about your neighbourhood's local laws and regulations, such as property taxes. You can also keep yourself updated about the latest happenings in the area by reading local newspapers and watching the local news channel.
3. Find out the crime rate
Safety is a big concern for many homebuyers while picking a neighbourhood. Areas with low crime rates will ensure the safety of you and your loved ones and contribute to future property value stability. To know about the crime rates, check the official website of the National Crime Records Bureau (NCRB) or visit the state police department/local police station. Genuine property agents in Mohali will help you know everything about the property, such as local amenities.
4. Check the available schools
Investing in a community with good schools can be a great investment, even if you do not have kids. You can follow these steps to check the schools in the area where you are buying a home.
Visit the education department's website of the city where you are looking to buy a home. And find the available boards, such as CBSE, ICSE and state boards.
Once you find the education board, find the schools affiliated with the respective boards. You can also search schools on websites such as school my kids or school search.
After finding the schools, check their performance through reviews and ratings on websites like Careers 360.
5. Research the transportation options
Check out the availability of public transport in the area and the traffic during rush hours to ensure you reach work on time. If you are used to booking car or bike riding services to go to the office, find out if they are available in the area. Take your time to pick the best property for sale in Mohali, where you can get everything you are looking for.
6. Check for green spaces
The Growth of Eco-Friendly Homes in Real Estate has also led to an increased focus on green spaces surrounding homes, which benefit residents in several ways. These green spaces not only improve mental and physical health but also provide parents with many opportunities to engage their children in different outdoor activities. To ensure that the home you are considering buying aligns with your eco-friendly values, you can search for parks, lawns, and recreational facilities surrounding the area through online mapping tools and do many more things.
7. Find out the upcoming projects
The quality of life in a neighbourhood is significantly impacted by current and future developments. The following are some ways that might assist you in discovering the impending projects in the vicinity of your ideal house.
Go through local government sites
Local government sites will help you find the upcoming road projects, public facilities and other upgrades in the area.
Local sources such as websites, newspapers and social media will help you to know about upcoming projects and developments.
Take part in community meetings
Community meetings will provide you with an insight into the projects that are likely to start.
Bottom line
The neighbourhood is as important as other things in your dream home. Visiting the neighbourhood, searching online resources, finding the crime rate, and several other things mentioned above will help you learn about your neighbourhood. Your perfect house will be worthless if it is next to someone who can cause you distress.