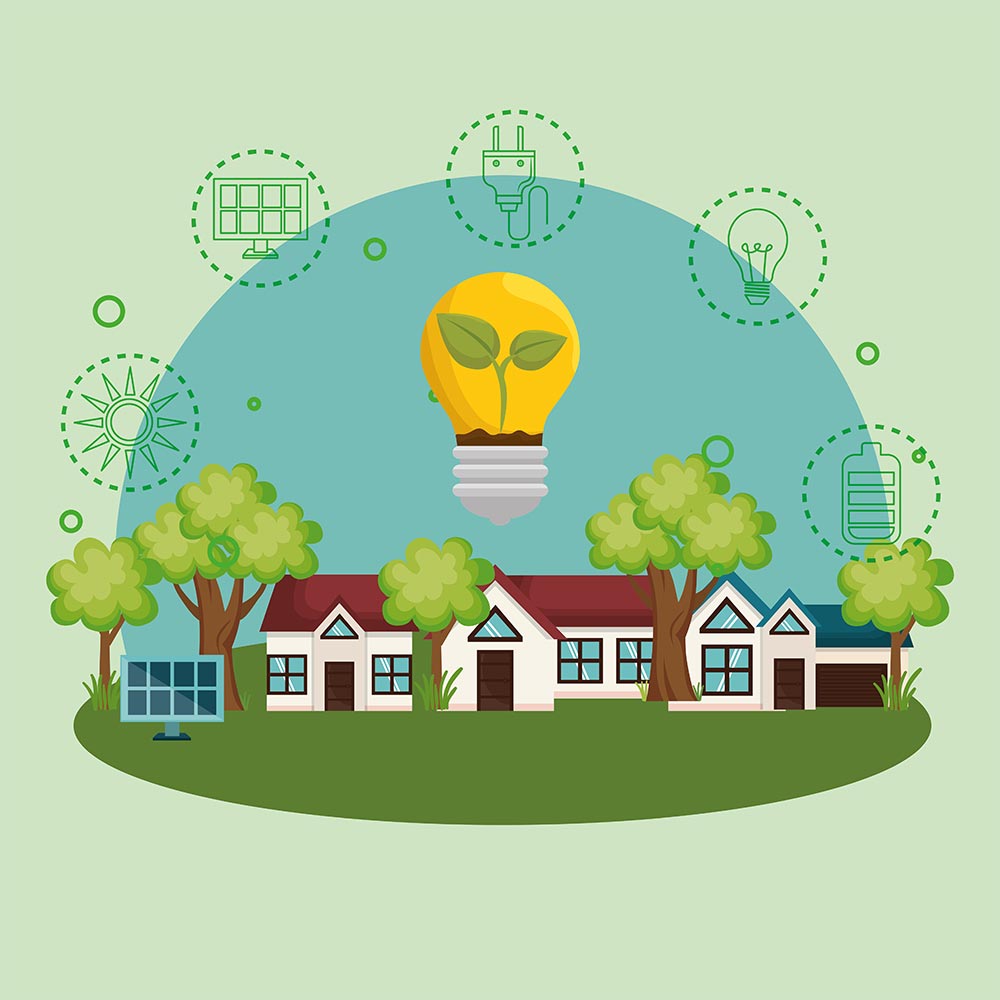 Sustainable and eco-friendly homes are designed and operated in a manner that has a minimum impact on the environment. And sustainability is rising in the real estate sector because of many reasons, such as global warming, stricter government policies and many more.
The real estate industry adopts green building techniques by using sustainable building materials, energy-saving equipment, and energy-efficient lighting. The real estate industry is extensively implementing sustainability because of its low operating costs, improved resale value and many more things. Below are some benefits of sustainable real estate.
1. Lower operation costs
Sustainable buildings are designed with materials that require less maintenance, which reduces the long-term cost of the building. It also uses energy-efficient appliances, which lessen the utility cost of the people living there.
2. Healthier living
Eco-friendly homes use materials that reduce indoor air pollution and let the natural light and air come inside, which can improve the health and well-being of the occupants. The best property dealers in Punjab can help you find a sustainable home at the best price.
3. Water conservation
Eco-friendly building help conserve water by using techniques such as rain harvesting. They implement technologies that help homeowners use water from washing machines and water purifiers in their plants and trees.
4. Increased property rates
Sustainable buildings are popular among home buyers and tenants, which means the seller can get high rates for the property. These buildings are also more resistant to natural disasters, and climate change increases their worth.
5. Compliance with policies
Many states are making laws and offering incentives to promote sustainable building practices. Building owners can take advantage of incentives and avoid penalties by adhering to these government requirements.
Challenges associated with the sustainable real estate
Though sustainability brings many benefits, which we have discussed above, several unique challenges are associated with the green building industry, such as-
Lack of knowledge– Many real estate developers in India do not know about sustainable practices and their advantages, making it difficult to implement them.
Limited availability of sustainable materials– Sustainable materials are not easy to find in the Indian market, which makes it difficult for real estate developers to implement eco-friendly practices in real estate projects.
Difficulty in obtaining financing– Many banks and other financial institutions do not provide developers with options for sustainable financing. This discourages developers and investors as they can't get funds for sustainable projects.
Lack of expertise– Several surveys show that lack of technical expertise is posing a significant challenge to sustainable real estate development. And many reasons contribute to this, such as the shortage of formal education and training programs, which limits the number of people having knowledge in this field.
Limited access to resource and technology– Sustainable practices requires advanced technologies and resources which are not available in India, making it difficult for developers to adopt sustainable practices.
Making people aware of sustainable practices, increasing the availability of green materials and access to technology and providing formal education to individuals can help address the challenges of sustainable real estate.
The real estate industry also gets severely harmed by buyer discouragement brought on by high upfront expenses or expensive initial investments. However, developments in green technology are decreasing the price of building materials and technology, such as the recent solar price drop.
What is the future of sustainable homes?
The growing green movement will pave the way to making sustainable building a standard in the future. A significant development in sustainable real estate is the rising focus of people looking to buy a property in Mohali on energy efficiency.
And it's now possible to design homes that use energy wisely thanks to technological advancements. Also, advances in material science and biotechnology have made it possible for real estate developers to use low-maintenance building materials like reclaimed lumber and steel and plant-based materials such as bamboo and hemp.
Now, governments, industries and buyers are supporting sustainable real estate. Many eco-conscious buyers and developers who want to lower their carbon footprints and utility bills are investing in sustainable homes.
And it will not remain a preference aimed at protecting the environment since governments are working hard to make sustainable practices essential. So we can say, overall, sustainable homes are likely to thrive in the coming years.
To read more interesting blogs on real estate, stay tuned.