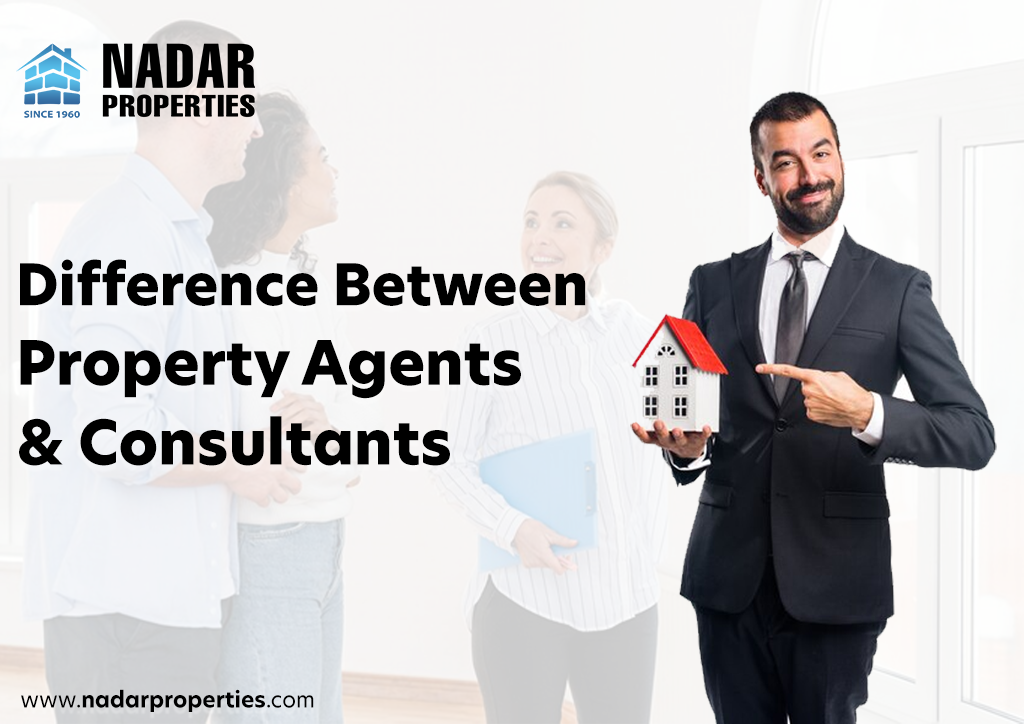 Property agents and consultants both help facilitate selling and buying properties. Though their responsibilities match, many things, such as their role and approach, differentiate these two professions. One must consider these differences before choosing between them. In this article, we have discussed the difference between a property consultant and an agent in detail, which includes their role and responsibilities, so let us get started.
What is a property agent?
A real estate/property agent is a professional who coordinates the buying, selling, and leasing of homes, properties, and businesses for their clients. They can sell or buy a property on behalf of their client. So, their role and title can vary depending on who they are representing (seller or buyer). Real estate agents perform their responsibilities/duties in the following ways.
Buyer's agent
In this role, real estate agents help individuals buy or rent a house/ building. They research properties that fit the client's requirements and criteria, show them these properties, and assist in negotiation until both parties agree.
Listing Agent
Real estate agents help individuals list a property or home for sale in this role. When someone shows an interest in the house/property, the agent informs the listing agent, reviews the received offers, and finalizes the deal on the client's behalf.
What is a property consultant?
A real estate consultant uses their extensive research and industry expertise to guide clients on buying, selling, or investing in a property. In the first step, they meet with their clients to discuss their objectives. For example, a client might want to know whether building a plaza in a particular location is wise. The real estate consultant researches the market to help clients meet their objectives. They use several ways to get insights into the market, which include talking with local market experts and gathering information about regional markets.
Types of Real Estate/Property Consulting
Real estate consultants work with many types of businesses and many types of clients. Some common types of real estate consulting are as follows.
1. Property development 
Real estate investment consultants offer advice/ guidance to clients throughout the various stages of real estate development projects. They include competitive market analysis, research on the potential location for the development of the project, and many more. They also ensure the development complies with the zoning laws, local building codes and environmental regulations to avoid legal issues afterwards.
2. Real estate investors
Individuals who want to add real estate to their investment portfolio take the help of proficient property consultants. Consultants conduct market research to ensure the investment is a wise decision for the buyer. They may start with knowing the supply and demand of the location of the property. Evaluating the marketability of the property helps them determine the risk of the property and its return on the investment.
3. Corporate real estate
Corporate real estate consultants work to help businesses manage their property assets efficiently. This includes strategic planning, lease negotiations, and many more things. The primary focus of corporate real estate consultants is aligning real estate strategies with business objectives.
Difference between property consultants and agents
Property agents help clients in selling and buying a property; They can be buyer agents, listing agents or both, as mentioned above. On the other hand, a consultant advises clients on whether they should invest in a property. They provide information that a real estate agent can not provide, such as why an individual is selling/leasing the property. Real estate agents ensure the transaction occurs smoothly for the buyer and seller.
The bottom line
The difference between a property consultant and an agent lies in their expertise and the nature of the services they provide. Property consultants emphasize providing in-depth analysis, whereas agents focus on facilitating real estate transactions and representation of clients. Understanding this variance will help you determine which will best serve your objective. Ultimately, property consultants and agents both contribute to the real estate industry by fulfilling their distinctive roles. So, consider your specific goals and requirements while choosing between these two.