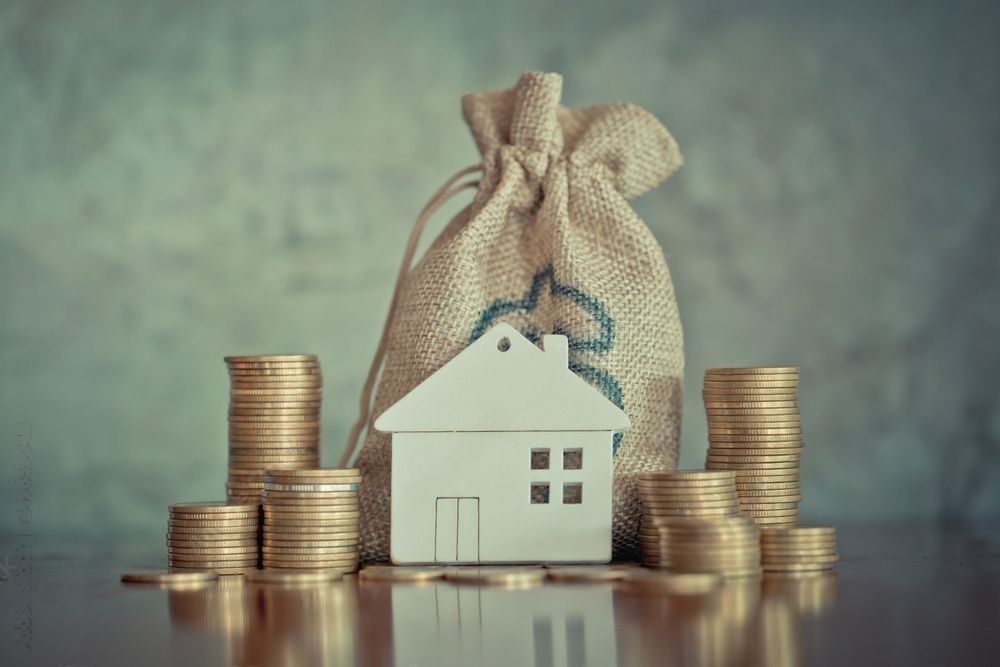 Real estate can help you create wealth, provided you know what you are doing. Not only does it offers excellent long-term profits and tax advantages, but it also diversifies your investments. Millions of people have earned benefits through real estate, and it can help you too. Below are a few ways by which you can make money in real estate.
1. Rental properties
Rental properties provide individuals with one of the best ways to generate a stable income. But you should invest in a property that can provide maximum benefits, and for that, you have to focus on a vital parameter -Location.
Not only location increases the property value over time, but it also makes it easy to rent the property for a long time. So, if you are looking to buy a property in Punjab, whether commercial or residential, that can provide you with long-term rentals, search for a great location.
Pros
Provides passive income
Many associated tax benefits
Cons
Difficult to manage tenants
Tenants can damage property
2. House flipping
If you have not heard of house flipping- here is a quick definition. House flipping is when someone buys a house to sell it, usually quickly, for a profit. Most people flip single-family homes, but you can flip any real estate property, such as multi-family homes, mixed-use and retail properties. However, you will need to do renovations/updates in the house to ensure you earn your desired profits.
Many people lack adequate experience in house flipping, which makes them lose money instead of earning. But that doesn't mean you should not do it. Several people have managed to make millions through house flipping. We advise you to buy the property at the right price and then sell it quickly.
Buying the property at the right price
How would you afford to renovate a property if you spend too much on it from the very beginning? So, determine the after-repair value of the property and other costs associated with buying a property, such as closing costs and holding costs. All this will help you purchase the property at the right price.
Selling the property quickly
Flipping is done to earn profits as soon as possible, so you should not delay selling the home. This is because many factors can decrease the value of a house, such as an increase in interest rates, a sluggish economy or any other environmental issues.
3. Short sales
A short sale is an appealing option for those who want to acquire a property at discount rates. When a homeowner realizes that he can't afford to pay the mortgage payments, he submits a letter to the lender to initiate the short sales process (otherwise, the foreclosure process will be started by the lender). It benefits the seller as the property price is less than the amount that the former homeowner owned. Short sales are better than auctions, as, in the former, one gets the chance to check out the home and do negotiations. If a short sale is not your cup of tea, consider buying properties in Mohali for sale.
4. Real estate investment groups (REITs)
If you are someone who wants to make money through real estate without handling the hassles of maintaining the property or managing the tenants, then invest in REITs.
Real estate investment group (REITs) invests in properties such as rental homes, apartments and many more. Typically, in a real estate group, companies build flats, apartments or blocks and allow investors to buy them through the company and become members of the group.
You can buy multiple units from the company, and everything from maintenance and advertising to interviewing the tenants will be done by them. You have to pay a percentage of the monthly rent for their services.
5. Real estate investment trusts( REITs)
Do you want to invest in real estate without buying or managing a property? Real estate investment trusts can help you generate income by purchasing shares of REITs just like mutual funds. It also helps you diversify your portfolio by allowing you to invest in different types of real estate properties such as apartments, warehouses, data centres, office spaces, hotels, etc. There are broadly three types of REITs- Equity, mortgage and hybrid.
Equity: Equity REITs are the most common type of REITs that own, manage, renovate and sell income-generating properties. They generate most of their revenue through rental income.
Mortgage: Unlike equity REITs that generate income through rental properties, mortgage REITs make you earn through the interest of investments.
Hybrid: Hybrid REITs are a combination of both equity and mortgage REITs.
6. Vacation rentals
You can earn income by renting your home or a small room, especially if you live in a popular tourist place. But you must comply with the rules and regulations of vacation rentals. So, before listing your property on websites such as Airbnb, check out your city's vacation rental policies.
The bottom line
As we have mentioned above, there are numerous ways to make money through real estate, which range from liquid options such as REITs to skilled real estate strategies such as flipping. Also, many other factors, such as your knowledge and risk tolerance, will decide how much money you can earn.