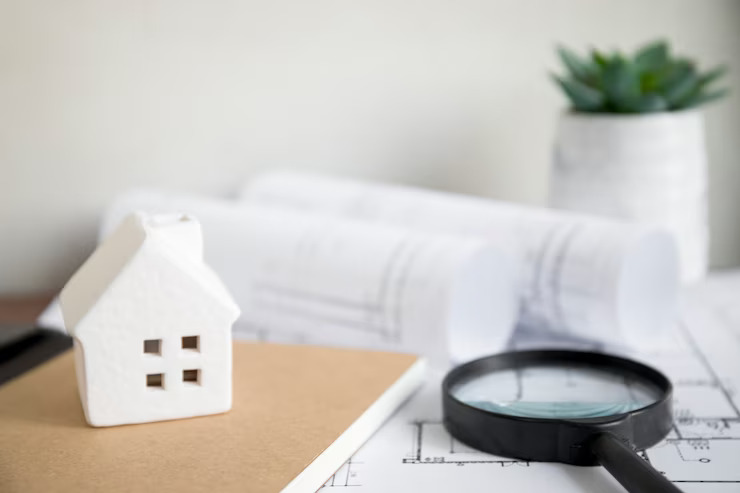 Have you agreed to buy a home, chosen the mortgage and now thinking about whether you require a home inspection? The answer is yes- you need it because there can be hidden problems in the home that you may not have seen during the tour. Due to this reason and the following six, buyers should always get their house inspected before purchasing.
1. Provides you with the option to walk away
A buyer is allowed to back out from a purchase if significant flaws come in the roof, walls, structure, plumbing and electrical system during inspection. And why not? No one wants to invest in a home in which one has to spend thousands of rupees for repair. So, if you don't want to fall into a money pit after purchasing a home, get a home inspection done.
2. Give you space to negotiate
If the home inspector finds issues that need repairs, you can request repairs, negotiate a lower price, or ask for compensation to do the repairs. All this will help you to manage your home budget and will enable you to renegotiate the price. And it will also ensure that the house that you are buying is in good condition. Reliable property dealers in Mohaliwill recommend you to reputed home inspectors, saving you time in finding a home inspector on your own.
3. Ensures your safety
No one wants to live in a house that has potential safety hazards. A home inspector will check everything from your room, walls and plumbing system to electrical systems. Knowing these things will help you decide whether to proceed with the purchase, go for repairs or search for other options. Some things that a home inspector might check in a house are:
Structure issues such as cracking in roof and walls
Gas connections
Electric connections
Broken windows
Sewage issues
4. Gives you peace of mind
Buying a home is a once-in-a-lifetime decision, so everyone wants to ensure they are investing in the right house/property. Home inspection by a professional will ensure your property is free from any issues, thus offering you peace of mind.
5. Make the insurance process easy
While it is true that a tiny portion of the Indian population opts for home insurance, it is vital to note that a home inspection can significantly make the insurance process easy. This is because some insurance companies require home inspection reports to assess the risk of insuring a property. Home inspection reports contain detailed information about a property's structural integrity, the age of the property, and electrical and plumbing issues, which help companies analyze the probability of potential claims and make informed decisions.
6. It is an inexpensive investment
We know how expensive it is tobuy a property in Mohali, and in light of this, home inspection looks like a smart investment. Investing in the home inspection will help you make better decisions and give you the power to negotiate. If you are unsure how to hire a home inspector, consider taking the help of a real estate agent. However, you can also search online to find reliable home inspectors.
Conclusion
It is not wise to overlook home inspection services while purchasing a home/property. Home inspectors will take only a few hours to check the house and provide you with a detailed report that will assist you in buying.
FAQs
What doesn't cover in a home inspection?
A home inspection is conducted to check for issues that can pose a risk to the life and safety of the buyer. It will not tell you about the peel-off paint in the living room, but if there is a faulty switchboard, a home inspector will absolutely mention it in their report.
What does a home inspection report contain?
A home inspector will evaluate everything accessible inside and outside the house/property. It contains the following:
Observations about the property condition.
Information about any defects, necessary work and repairs required, suspicious odours and other issues
Pictures of the property
When a home inspection should be done?
For buyers, it is recommended to get it done before making an offer or finalizing the purchase. For sellers, it is best to schedule an inspection before listing the house/property to identify issues in advance.