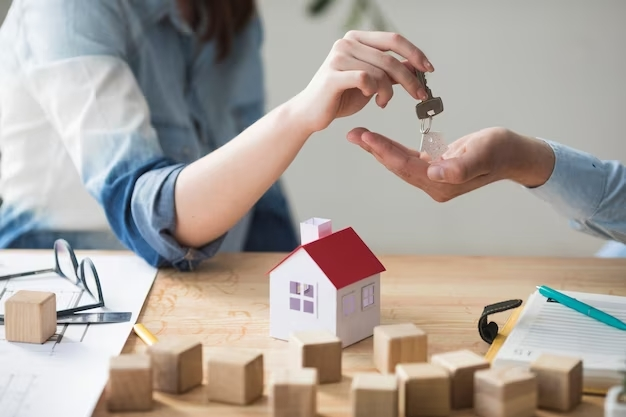 Selling a home/property is challenging, especially for the first-timers. And when there are many options, buyers often overlook properties with defects. Homeowners who take the time to clean, stage and fairly price their property are more likely to grab a better deal. Below are six tips that will help you sell your property in today's competitive real estate market.
1. Improve your curb appeal
Your exterior is the first thing buyers will see on your property, so you should make it welcoming. You can start by maintaining your exteriors, such as cleaning your home exteriors, repairing your paintwork, etc. Colourful plants at the entrances and outdoor lighting will help you enhance your exteriors. And also, do not forget to light up your interiors by investing in drapes that let the natural light in and installing additional lighting.
2. Stage your home
Staging is preparing your home to help buyers see the best features of your home. For example, decluttering your home and rearranging furniture will help buyers envision themselves in the space. And do not ignore small things as they make a big difference. Like, flowers in the living room and towels in the bathroom will help create a positive impression on buyers. Though you can stage your home yourself, better to hire a professional stager or one of the best property dealers in Mohali for staging.
3. Highlight unique features of your home
If you have updated your bathroom or renovated your kitchen, ensure you showcase them to buyers, as they can help you sell your property at the desired price; The best is to take high-quality pictures of your upgrades and then add them to your listing with a description of the improvements. Similarly, if your home has amenities such as a swimming pool or home theatre, highlighting these amenities can help you grab buyers' attention; You can feature these amenities in a dedicated space in the listing.
4. Use high-quality photos
Compelling visual content is the key to attracting buyer attention. Experts will recommend you hire a professional photographer to take the best images of your home. But ensure you highlight the best-selling points of your home. Also, there is a growing trend of virtual tours and 3D walkthroughs that gives interactive experiences to buyers. You can use this technology to create a captivating virtual experience of your home.
5. Follow an effective marketing strategy
Most buyers search for homes on online listing platforms, so ensure you list your property/home on prestigious real estate websites. Create a description of your property with relevant keywords and add high-quality images of your home interiors and exteriors. To improve your home visibility, you can consider learning SEO strategies. Another way to showcase your property to a wide range of potential buyers is to share an engaging post about your property on social media platforms, such as Facebook and Instagram.
6. Take the help of a real estate agent
A real estate agent will help you throughout the selling process by providing you with valuable guidance and professional help. They have extensive knowledge of the market, which helps them accurately assess a property's value; Therefore, they will help you set a competitive price for your home. Their expertise in navigating the negotiation process will help you get the best price for your property. So, a real estate agent will help at every step, from listing your property to closing the sale and everything in between. But ensure you select the right real estate agent for selling your residential property in Mohali.
Conclusion
It is vital to attract buyers in the competitive real estate market. And we believe that these six tips will help you enhance your home's value. A real estate agent can help you sell your home at a fair price as they have the knowledge and expertise in selling/buying properties.
Remember that the key to standing out property is to know your target audience and make your marketing efforts accordingly!