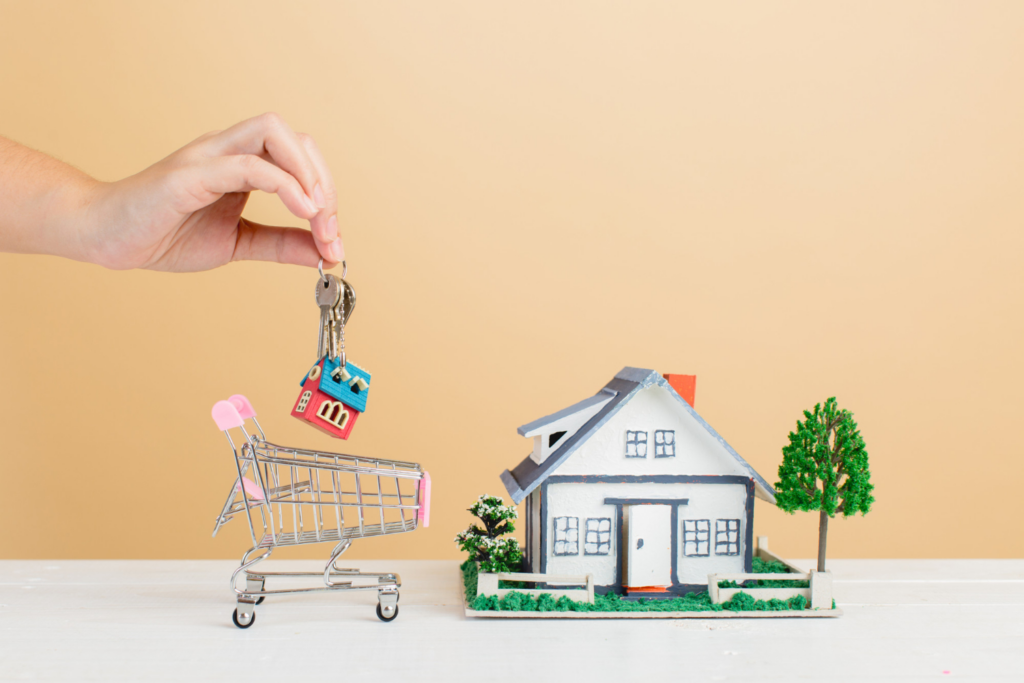 The investment potential and rental income of real estate are well known. But when it comes to selecting the right type of property that can help generate wealth in the long run, most people get confused. Though you need to do thorough market research and careful planning before selecting an investment option, we have listed some tips that can help you pick the right property in 2023.
1. Figure out your investment goals
Your investment goals will help you move in the right direction and earn your desired profits. The following steps can assist you in setting your investment goals.
Define your financial goals- What do you want to achieve from the investment? Are you looking for a regular income, long-term appreciation, or both?
Set a time frame– Determine how long you can hold the property. Short-term and long-term holds both have their own pros and cons, so decide on a time frame.
Check your risk tolerance– Assess how much risk you can take. Can you take more risk for high profits?
Make a plan– Once you find out your financial objectives, your potential for taking risks and the time frame, you can create a plan which can help you realize your investment goals.
Be flexible– Keep reviewing your investment goals from time to time, and always be ready to make adjustments according to market changes, investment performance, etc.
2. Understand different investment options
You can make the right investment decision if you know about those investments that are generally considered good. Let us dive deep into the popular real estate investment options one by one.
Residential property- Residential properties provide high rental income, and they have the potential to appreciate over time. A good real estate agent can help you buy a property in Punjab.
Commercial property- You will get more rental income than residential property, but some risks are also associated with commercial properties.
Vacation property- Vacation properties are those properties that are rented out for a short period. Some challenges associated with vacation properties are managing property, etc.
Real estate crowdfunding-It allows investors to invest a small amount of money in a real estate project. And when the asset they invested in is sold or rented out, they receive a share of the profit.
3. Assess the potential of the investment
You need to evaluate the potential of your investment before putting your money into it. But it is difficult to gauge the potential of so many real estate opportunities. While there is no thumb rule, below are some ways that can help you assess the investment potential.
Location- Location decides a property's potential for appreciation and rental income. While looking for a property, look for amenities such as transportation and job opportunities.
Expenses- Consider all the costs associated with the property, such as mortgage payments, property taxes and maintenance costs.
Condition of the property- Rental income and the potential for appreciation get significantly affected by the condition of the property. So check out the age of the property and the overall condition of the property/building.
The future potential of the property- Don't forget to analyze the future of the property.
4. Do a thorough market research
Before making any investment decisions, you need to conduct in-depth market research. You can use the steps listed below to research the real estate market.
Know the area- Look for factors such as demographics and population trends in the area where you want to invest. It will give you an idea of the demand for the rental property and the likelihood of an increase in the property value.
Compare with other properties- One of the best ways to learn about the potential returns and risks associated with a property is to compare it with similar properties in terms of price, rental rates and occupancy rates.
Learn the local laws- Local laws, such as building codes and other regulations can affect your ability to rent a property. So, check out the local laws well in advance.
Get help from an expert– If you want to buy a commercial property for sale in Punjab, consider taking the help of a professional. They have a better understanding of the real estate market, therefore, can help you take a good decision.
The bottom line
At last, the real estate market keeps changing, so you should keep an eye on the market trends. You must also have a good understanding of your investment goals. The best course of action is to consult a professional and do thorough market research before investing in any property type.