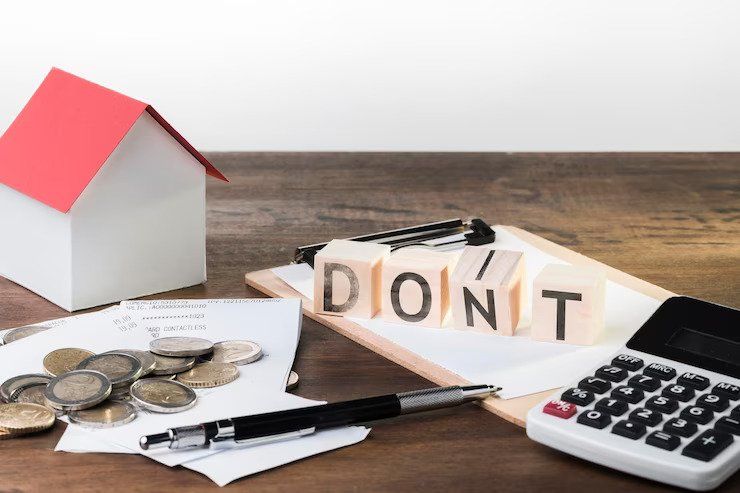 Real estate attracts those investors who want to buy their dream home and also those who want to earn profits from buying/selling property. However, with so many factors and complexities in real estate investing, seasoned investors and newbies can commit mistakes. Here is a list of some common mistakes you should stay away from while investing in real estate.
1. Making no plan
Making a plan is the first thing you must do, and purchasing a home is the last. But people do just the opposite because they fall into the trap of the hot real estate market trends and buy a property. No matter how much beneficial a real estate deal is looking to you, step back and first make an investing strategy. For example, you have to figure out which property can fit your investment plan, such as single-family, multifamily, vacation rentals, etc.
2. Not doing research
People search millions of online websites and offline stores before buying a television, a phone or a refrigerator to make a good decision. And when it comes to purchasing a house, even more research is required. You should also search for the best real estate agents in Mohali to get your desired property. Once you find an agent, the next step is to ask everything about the property and its neighbourhood. You can use the following questions to get started with your research.
Are there any expected construction plans in the neighbourhood?
Is the property nearby a flood zone, or their any problem such as termite problems, etc?
Why is the owner selling the house?
Are facilities such as schools, supermarkets, and hospitals in proximity?
We have written a detailed blog on Home Inspection so that you can make the right decision.
Blog: https://nadarproperties.com/blog/the-benefits-of-home-inspections-why-you-should-always-get-one-before-buying/
3. Not taking any help
Some people think that they know how to pick a property and close the deal. They might have closed various deals on their own in the past with ease, but they can't predict that their next deal will go as smoothly as the previous one, as several things can turn against them. So, you should not miss any opportunity to connect with the experts such as agents, dealers, home inspectors, etc. These experts will help you a lot in the process by alerting you of any issue in advance, such as defects in a house, etc.
4. Getting poor financing
Exotic mortgage options are given to those people who can't afford to buy certain homes, due to several reasons, such as low income. But unfortunately, people who secure a house through adjustable rate mortgages (ARM) have to pay higher payments when interest rates go high. So, if you pick the exotic mortgage option for buying a house, make sure you can pay the down payments when the interest rate goes high or have the option to convert the adjustable-rate mortgages to fixed-rate mortgages later. However, paying in cash or picking a fixed-rate mortgage can prevent you from this situation.
5. Rushing the deal
We all know it takes time and effort to search for the right house, so when someone finds a home that meets their needs, they get anxious to buy it. But sometimes rushing to buy can have negative consequences as it can lead to overbidding; Overbidding will make you pay higher payments, which you might not afford. One of the best ways to find out the price of your dream property is to look for neighbouring homes that are recently sold, as it will give you an idea of the price of the property. But research the prices of comparable houses and keep in mind that unless a house has some unique or distinct characteristics, the price of the house will be mostly the same.
6. Failure to consider expenses
The only cost that home buyers think about is the mortgage and down payment. However, home buying involves gardening/yard upkeeping, maintenance of refrigerators and air conditioners, and the cost of installing new items or making changes to the structure. Best property dealers in Mohali recommend buyers list the associated costs of the house on paper. If you are planning to rent your property, calculate the return on investment; This will help you get a better idea of how much you are investing and how much you will get.
7. Ignoring the paperwork
You might have heard stories of real estate fraud by providing fake documents. This makes documentation the most essential part of a real estate transaction. And many people make the mistake of not reading the complete documents, which could make them lose their property and money. So, scrutinize the property documents to ensure they are legitimate.
Wrapping up
It is common for humans to make mistakes, and we can not wipe them off completely. But we can avoid them by planning and following some crucial points, as a minor mistake in real estate investment can cost a tremendous loss.